HUMAN POLICY
Thanks to our workers being a high quality manufacturer in menswear sector. Our administrative executives, engineers, and a team of highly educated workers, Edirne Giyim Sanayi employs the most talented and professional team.
Human Resources Vision:
Edirne Giyim Sanayi is aware of being in a sector needs intensive workforce. EGS goals to retain its skilled and experienced workforce by increasing their professional growth opportunities through permanent education and training. Using correct policies, which are fair both to the company and to the individual, Edirne Giyim Sanayi try to provide a trustworthy environment where everyone contributes and shares equally in the company's success.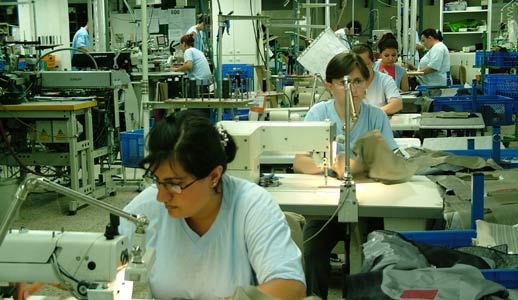 Social Rights
Edirne Giyim sanayi always goals to ensure a healthy and regular environment either in factory or outside for its labours. Regarding worker's social and physical needs some facilities founded. These facilities are either near production plant or in Edirne where the most of the workers live. Edirne Giyim Sanayi aim to facilitate its worker's life.
Therefore nursery, canteen and dining hall founded near the factory. Nursery serves to labour's children between 0-6 years for their preschool education.
Edirne Giyim Sanayi social facility is in Edirne city where most of our workers live. All of our workers can benefit from this facility with its all services.
In this facility, there is a restaurant , TV center, sitting room, sport facility and rooms for our workers who are single and whose familiy live outside the city. Our visitor's also can use these facilities during their visit.